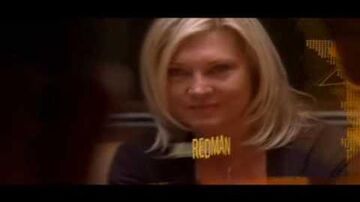 New Tricks is a British crime-drama television programme created and controlled by the BBC (British Broadcasting Corporation).
It follows the work of the fictional Unsolved Crime and Open Case Squad (UCOS) of the Metropolitan Police Service. Originally led by Detective Superintendent Sandra Pullman, and later Detective Chief Inspector Sasha Miller, it is made up of retired police officers who have been recruited to reinvestigate unsolved crimes. The series title is taken from the proverb "You can't teach an old dog new tricks".
It first aired on 27th March 2003 and has continued to air since.
Trivia
The phrase, "New Tricks", has not been said in any episode except within the theme music.
Ad blocker interference detected!
Wikia is a free-to-use site that makes money from advertising. We have a modified experience for viewers using ad blockers

Wikia is not accessible if you've made further modifications. Remove the custom ad blocker rule(s) and the page will load as expected.